aSc TimeTables
-
General
Download & Installation
This article is available in:











You can always download the latest version of aSc TimeTables from our web page:
1. Open http://www.aScTimeTables.com and choose your language: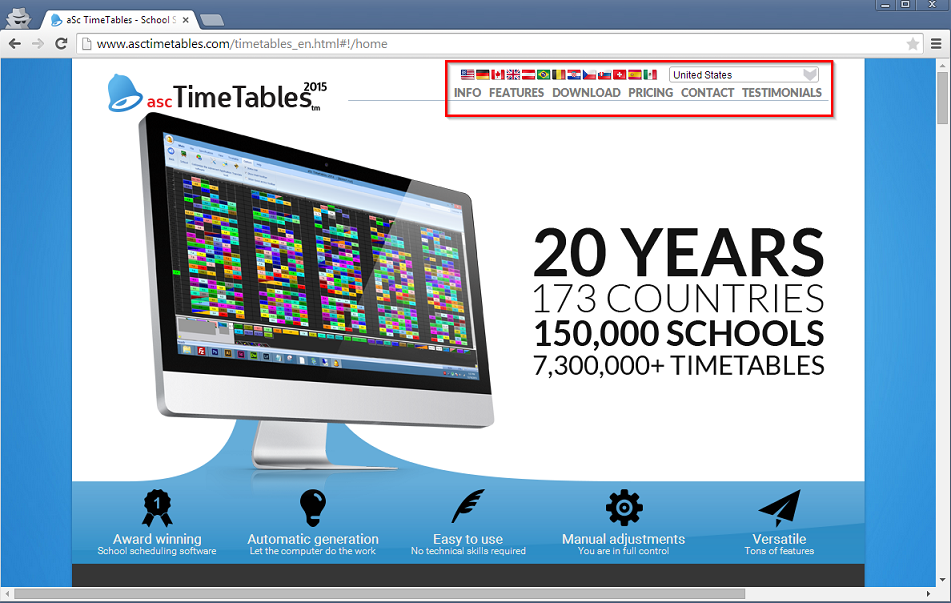 2. Click download on the download page: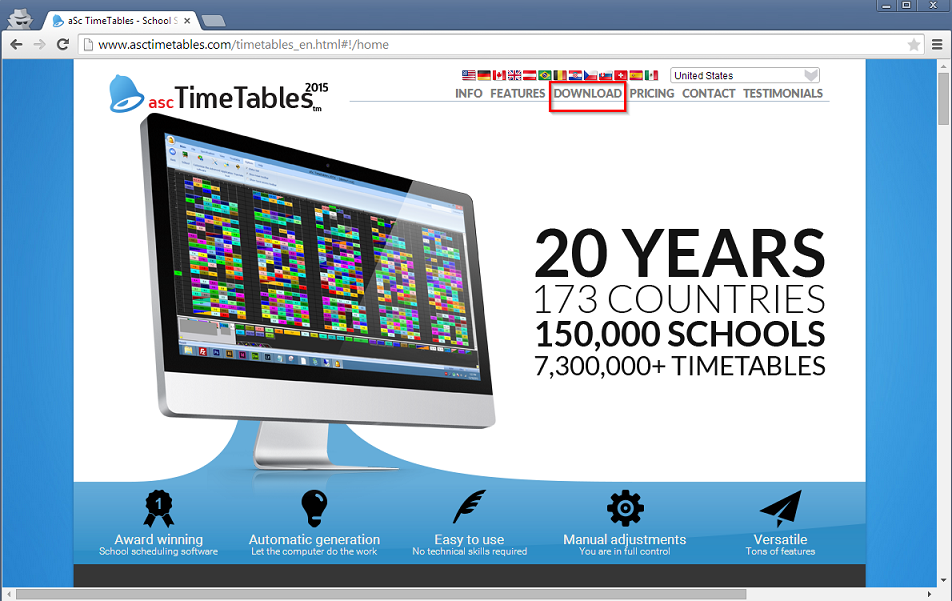 3. Click Run: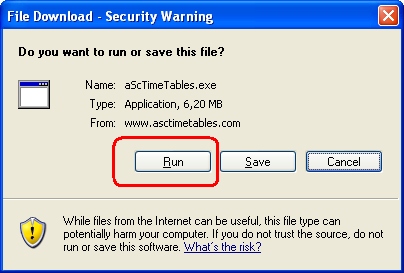 4. Wait until the download is finished and then click Open and then Run: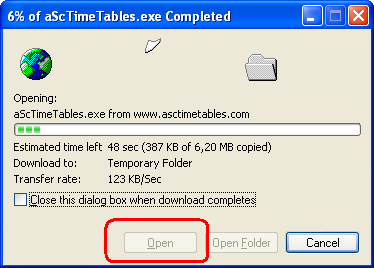 5. Choose your language: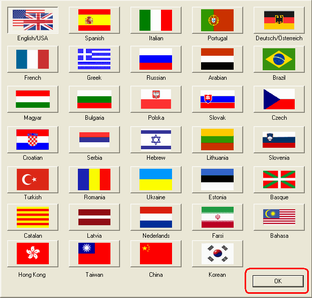 Note: you can change the language anytime later in the software.
6. Click Next several times to finish the installation: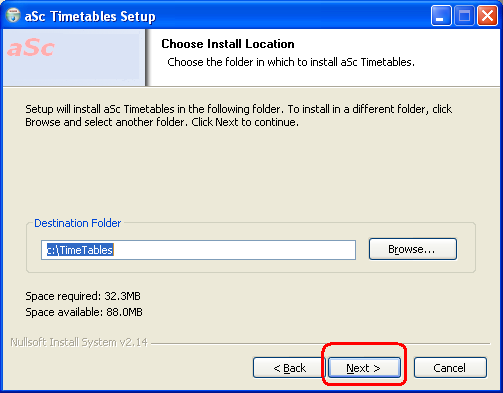 7. Wait until the files are copied. Then click Finish to run aSc TimeTables.
See also:
Starting the software
This article was viewed 240451 times.85491 / 240451